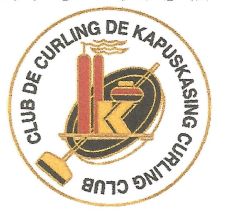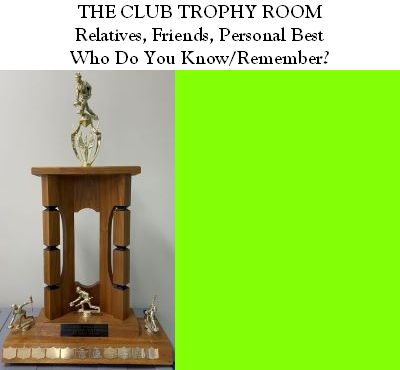 T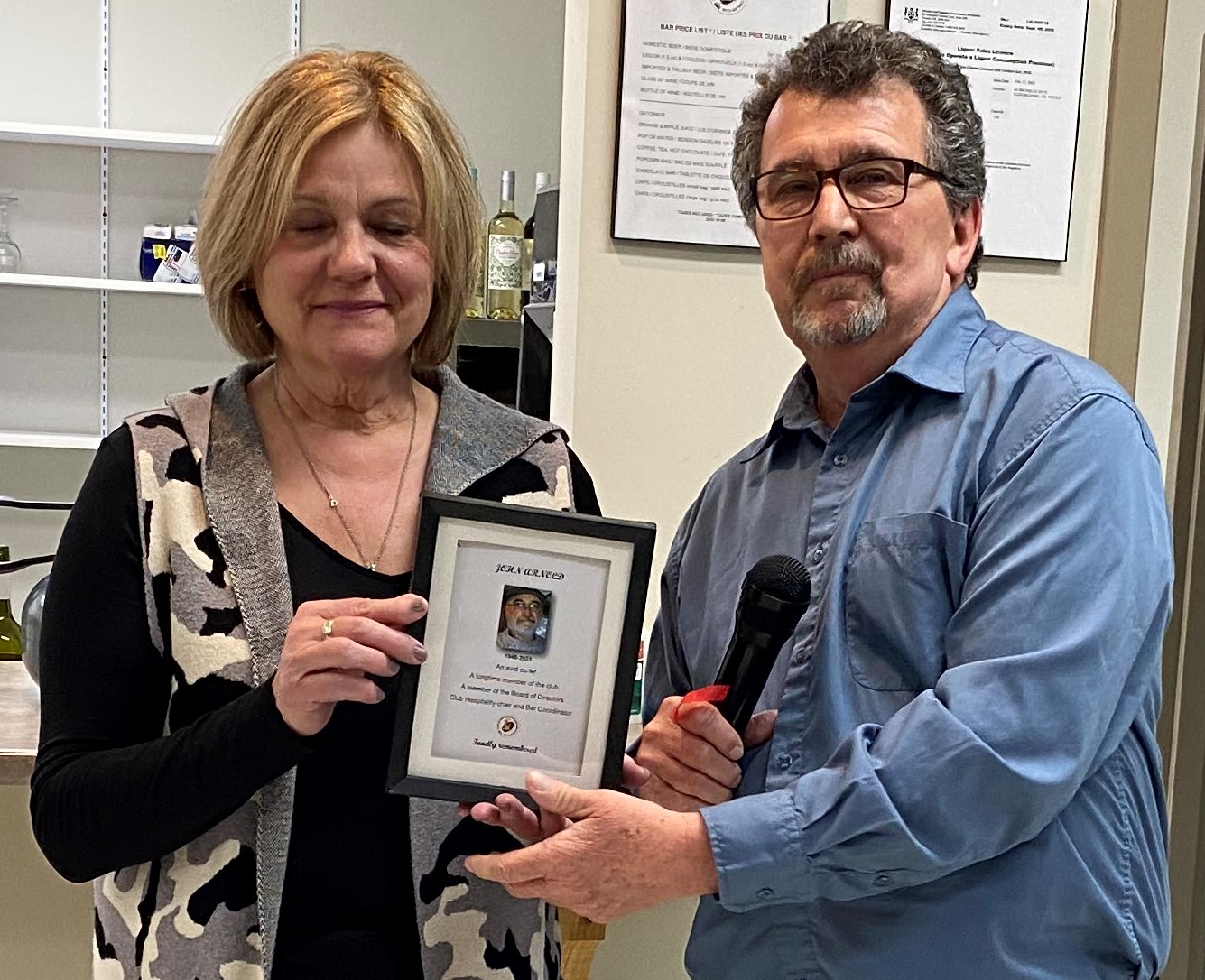 he Annual Dinner was well attended after 2 years of Covid-19 restrictions being lifted and the Club finishing its season of curling. The night was started with a presentation of a plaque in memory of John Arnold to his spouse, Lorraine. The plaque will occupy a sp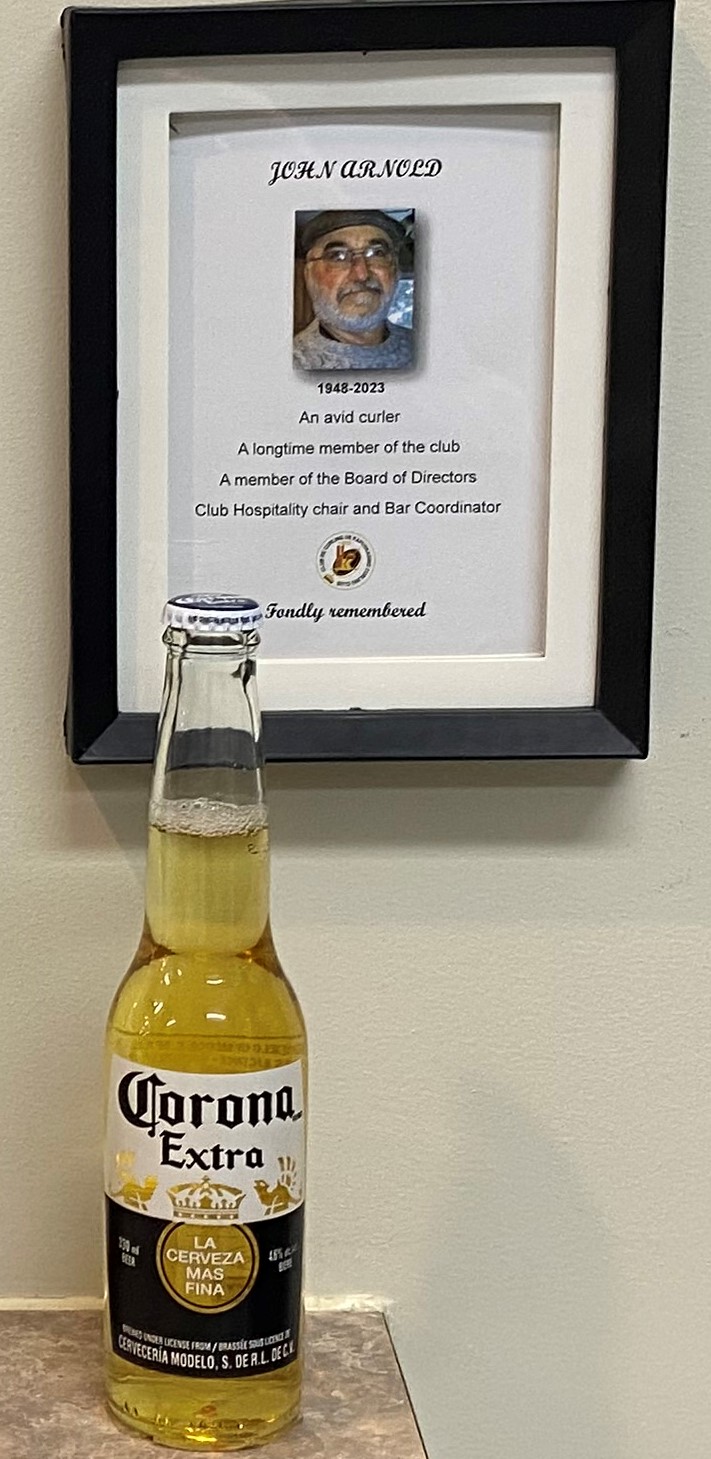 ot by the Club bar.





The Volunteer of the Year Award was presented to Gilles Parker by the last winner of the Award Gert Mangan.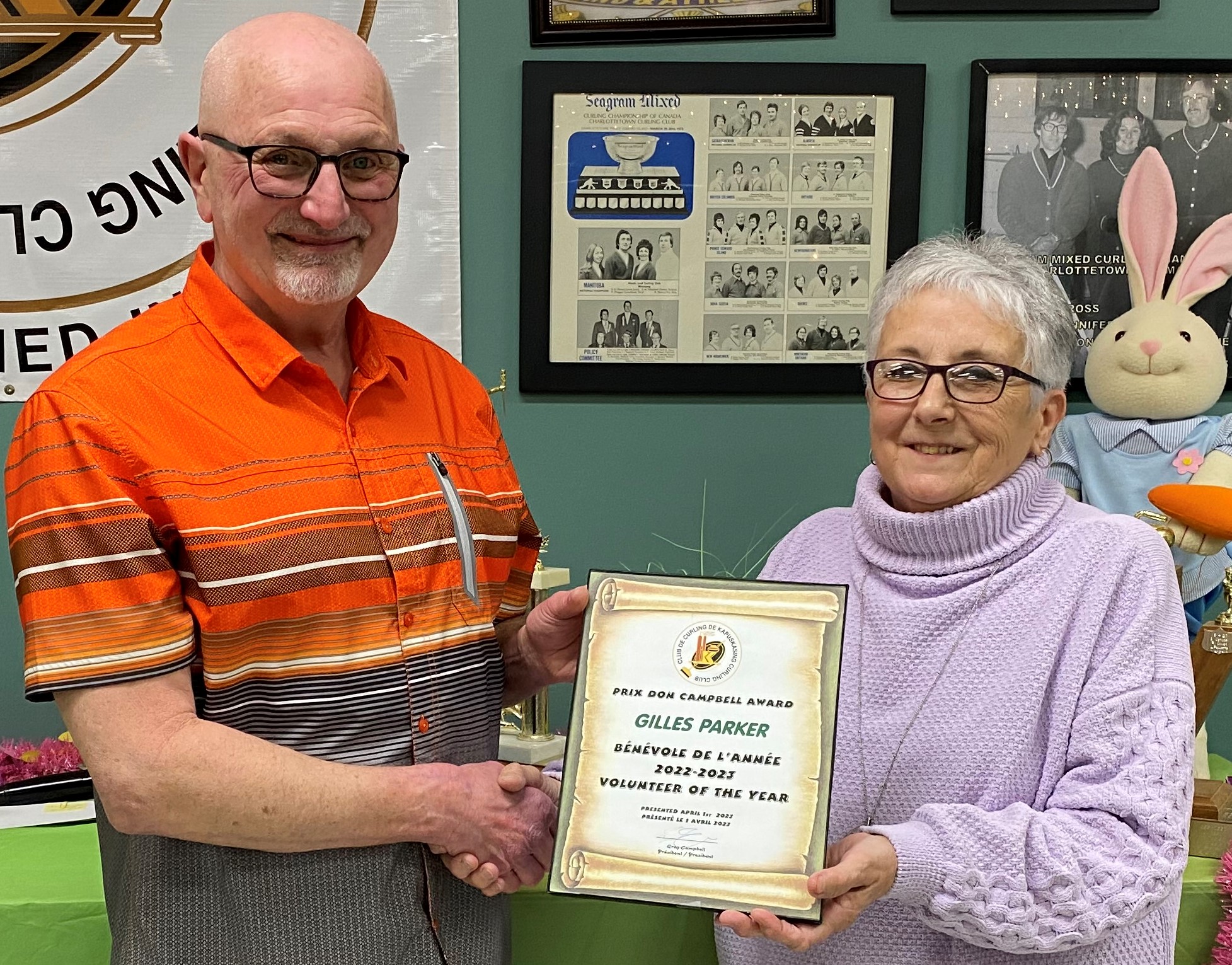 The Awards for the various leagues were presented by the Club President Greg Campbell. Congratulations to the team winners.
The Monday Ladies League started small with 2 teams competing and the ladies had plenty of help from spares and a middle season shuffle.
The Draw 1 winning team was Lise Cloutier, Danielle Marleau, Pierrette Ethier-Chouinard, Renée Sigouin (with Lise D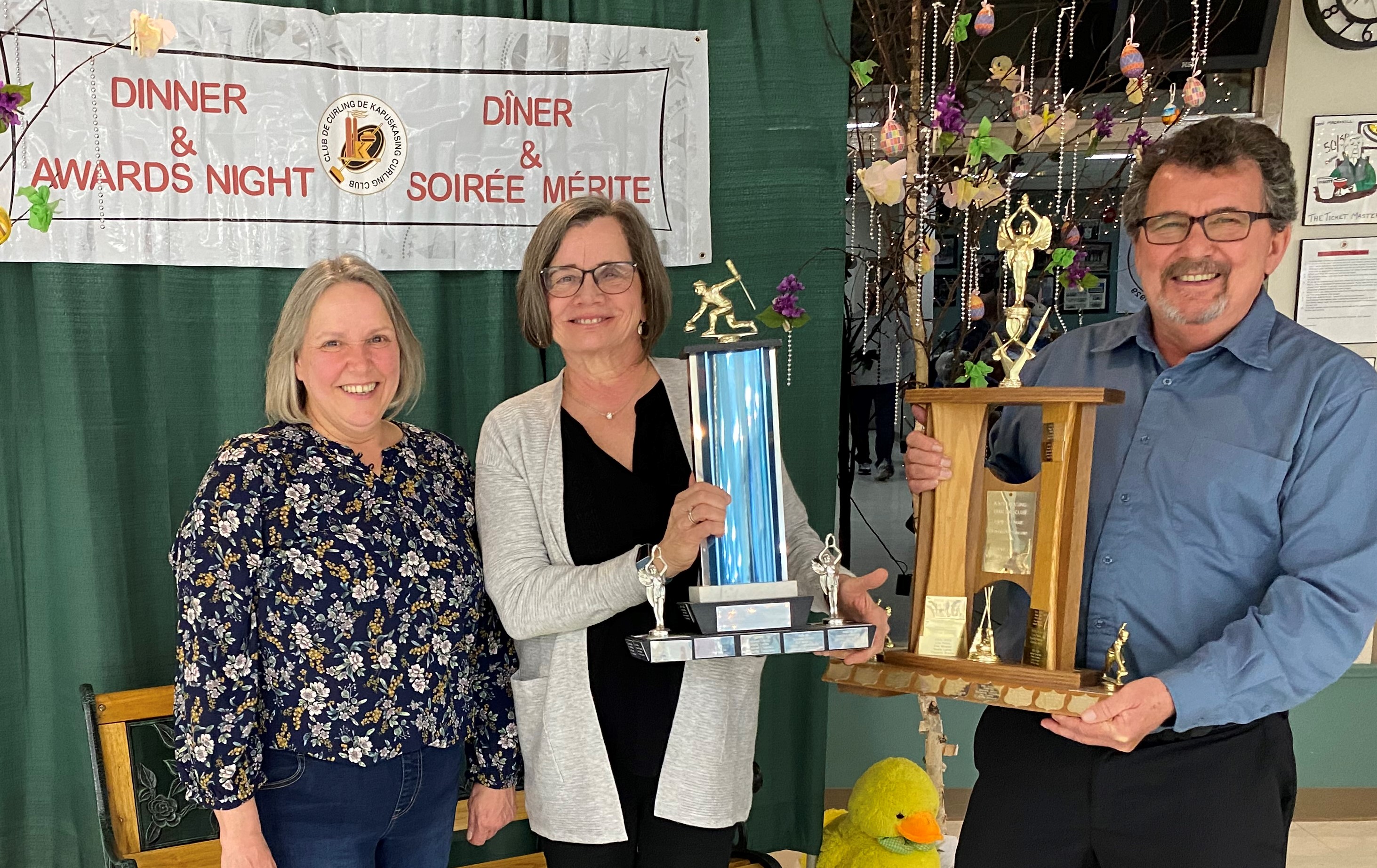 uguay, Monique Nesrallah, Kelly Walton contributing) The Draw 2 winning team was Joanne Konopelky, Pierrette Ethier-Chouinard, Lina Pozzebon, Karen Kitching (with Danielle Marleau). Many thanks to all the spares available to fill in for the Snowbirds.
The Monday Men's winning teams were First Place: Bob Boulianne, Macki Gaulin, Bruce Beadow, Mitch Lauzon. Second Place: Hugh Campbell, Jim Mangan, Luc Paquette, Bruce Kitching.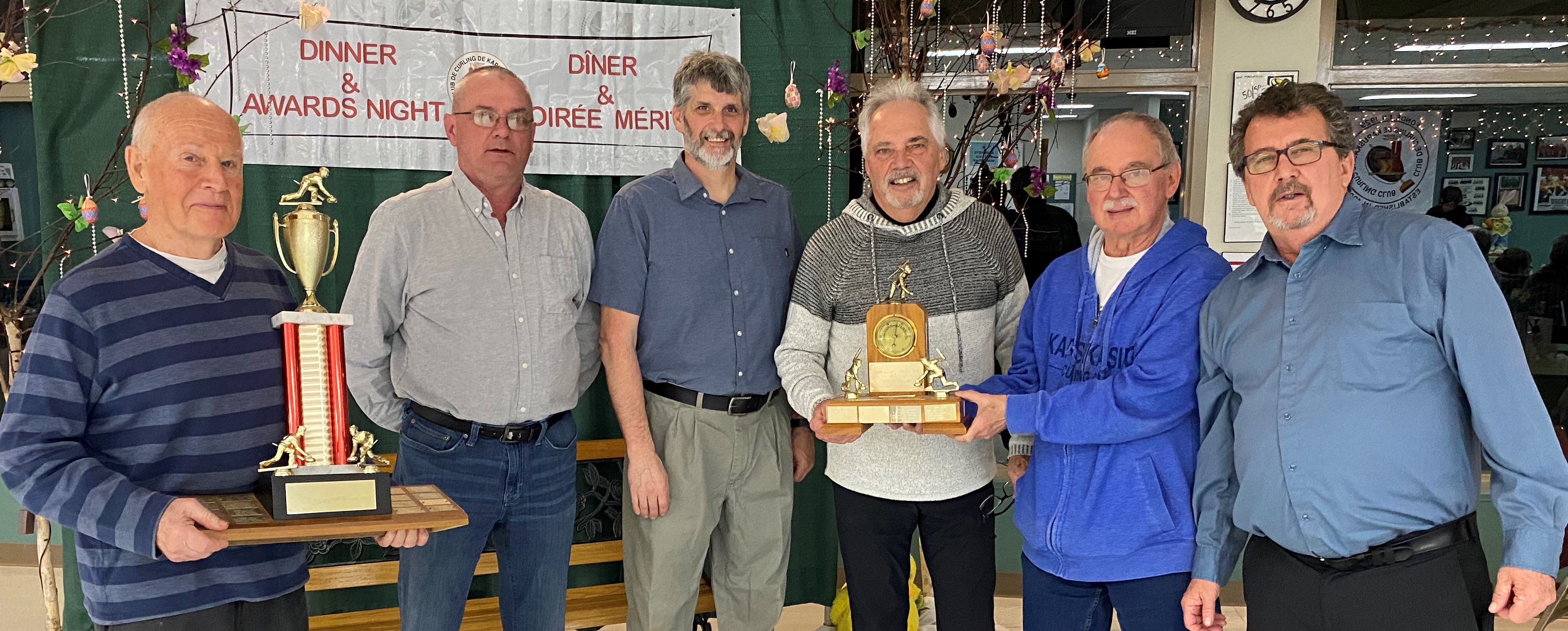 The Thursday Open winning teams were First Place: Val Duguay, Pierre Gravel, Gilles Parker, André Ouimette. Second Place: Hugh Campbell, Jim Mangan, Scott Barber, Alain Goupil.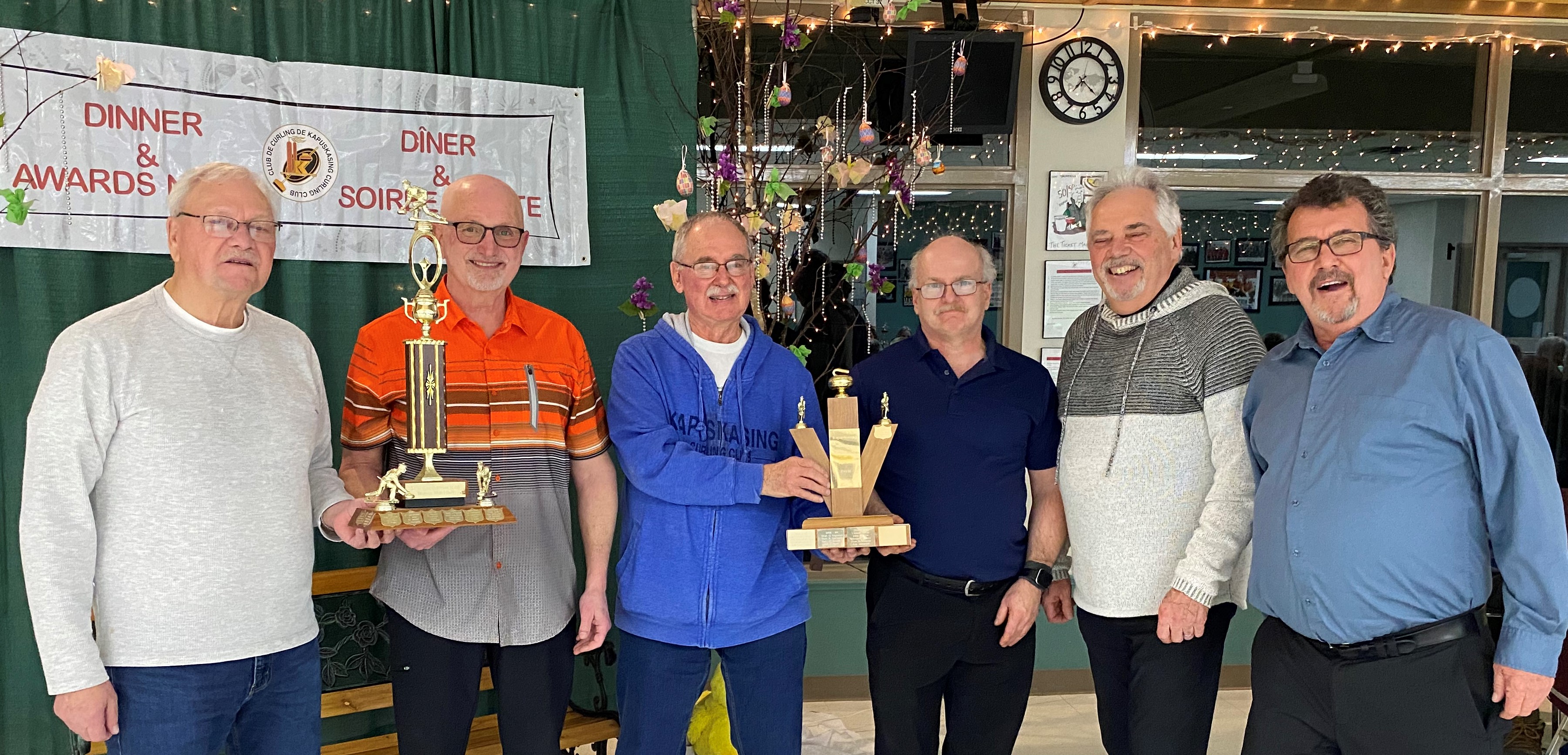 The Friday Mixed had 2 teams competing. Completing the year with tied scores, the first place winner was decided very socially with a coin toss. The winning team was Rick Cowan, Mary Cowan, Bruce Kitching, Karen Kitching. The second place team was Jack Jamieson, Anne Jamieson, Dave Downie, Leila Downie.




To everyone who participated in the 2022-23 season of curling the Club thanks you.
On behalf of the Executive have a safe, enjoyable summer and we look forward to seeing everyone in the 2023-24 season!